Welcome to P.O.C.C.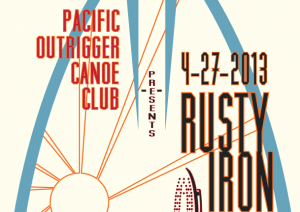 Pacific Outrigger Canoe Club was established in 1997.  It is an association of adult men and women who train for recreational and competition paddling in six-person outrigger canoes.    Members commit to regular paddling and training schedules and donate time, energy and resources to maintain club operations and to pursue club goals.
We are a small club of gentle folk looking to grow our membership.  We welcome all adults 18 and over, people from all walks of life and folks of varying paddling experience.  We offer competitive and recreational opportunities.  If you've never paddled before, it's not a problem.  We have life jackets and paddles on site, and we'll show you the ropes.
For fun fitness practice and potential for competition, this is your place!
Mission statement
Pacific Outrigger Canoe Club strives to intertwine the Hawaiian culture that surrounds outrigger canoeing with current trends in competitive sport.  While the primary focus is to train competitive racing teams, Pacific Outrigger also offers paddling for recreation and fitness.